If you are around this towns, you might as well drop by this Michelin starred restaurants, rated Top Small Town Food. It might set you down on your budget but if you made it to the town might as well right?
1. Courchevel, France
Two things are breathtaking about tiny, posh ski resort Courchevel: its views of the French Alps and its astounding number of Michelin-starred restaurants. There are three restaurants with two stars in the tiny hamlet — and three more with one star. The most sparkling gem in the elite set is arguably two-starred 
Le Chabichou
, where a dish of Bresse chicken with foie gras will set you back 80 euros.
Population:
 1923
Michelin Stars:
 9
Stars Per 100,000 Residents:
 468
Pictured: The ski slopes of Courchevel at the height of the winter season. 


2. Laguiole, France
by Sydney Low
3. Alta Badia, Italy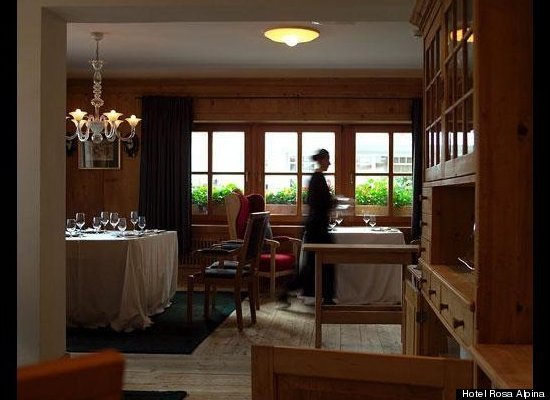 4. Yountville, California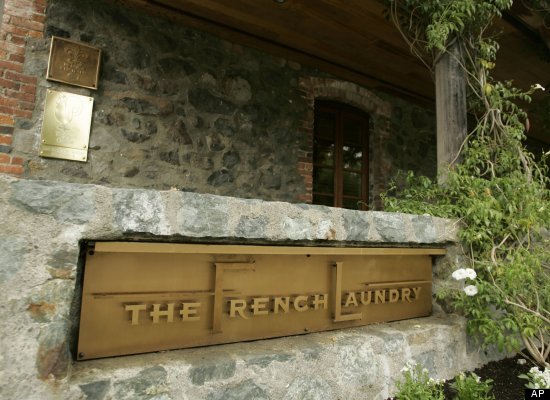 5. Trittenheim, Germany
Don't feel bad if you never heard of Trittenheim — just over a thousand people live in the hamlet on the Mosel River, just east of the Luxembourg border. Still, with not one, but two Michelin-starred eateries to its name, it's doing just fine even without your awareness. One of them, the 
Landhaus St. Urban
, is housed in a particularly charming hotel.
Population:
1024
Michelin Stars:
 2
Stars Per 100,000 Residents:
195
6. Cahuzac-sur-Vere, France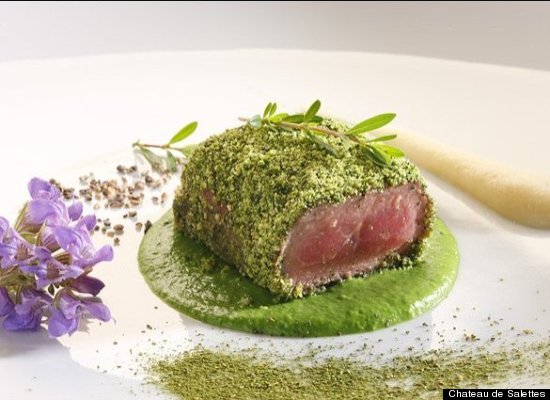 At 
La Falaise
, one of the two Michelin starred-restaurants in Southwest France's Cahuzac-sur-Vere, a three-course lunch costs just 20 euros… a bargain, for a restaurant on this list.
7. Pauillac, France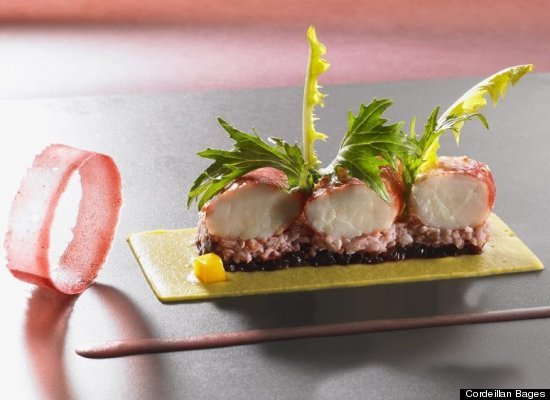 8. Riquewihr, France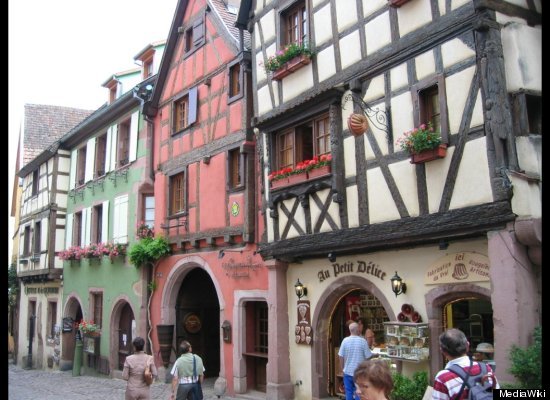 The residents of charming Alsatian town Riquewihr are lucky enough to have access to two Michelin-starred restaurants right in town.
9. Bray, England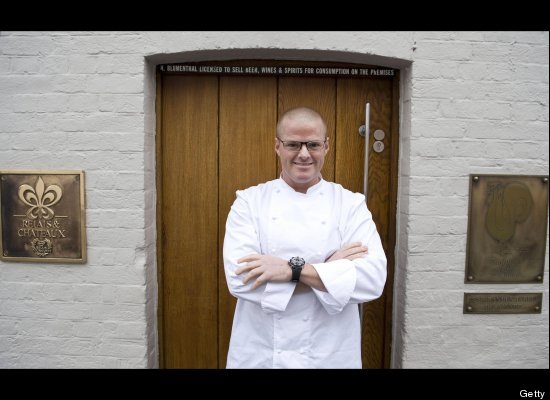 People travel from all around the world to eat at Heston 
Blumenthal's three-starred Fat Duck
 restaurant — but Bray's attractions begin there, they don't end there. The town — the most populous on this list — is home to the
Waterside Inn
, another magnificent three-star holder, and one-starred gastropub The Royal Oak, as well.
10. Rock, England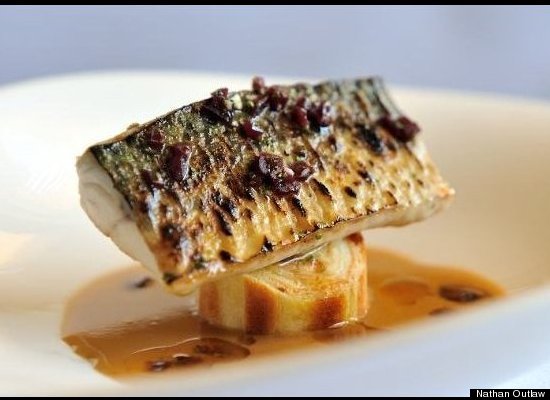 The seaside village of Rock, in Cornwall, is home to one of England's newest two-star restaurants, 
Nathan Outlaw
, which specializes in seafood.
11. Bonnieux, France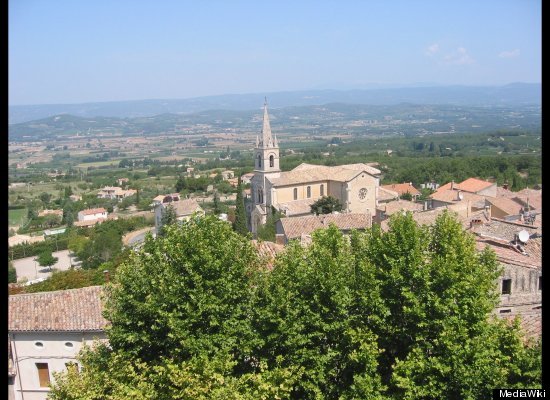 There are many reasons to want to visit the beautiful town of Bonnieux, in Provence — but one of the best is its crowning culinary gem, Edouard Loubet in the 
Bastide de Capelongue
. The most luxurious tasting menu gives a full taste of Provencal cuisine for 190 euros.
12. Chagford, England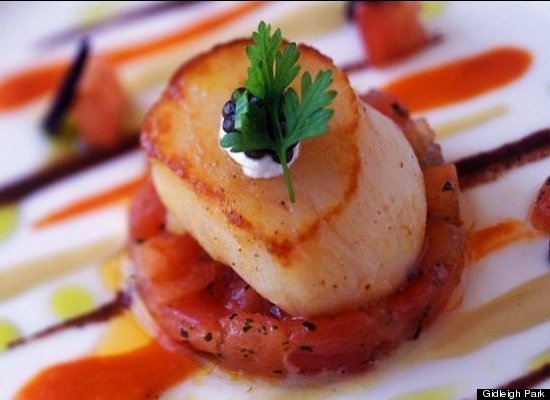 Gidleigh Park
 restaurant, with two Michelin stars, is what sets the English town of Chagford apart in the realm of gastronomy.
13. Magescq, France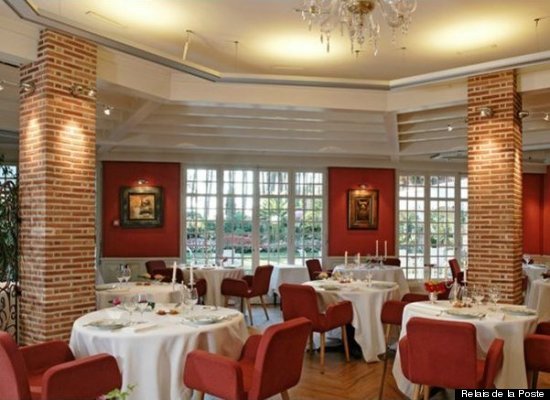 The luxurious 
Relais de la Poste
 is the main culinary claim to fame for Magescq, near the Spanish border in far south-west France.
14. Ubachsberg, The Netherlands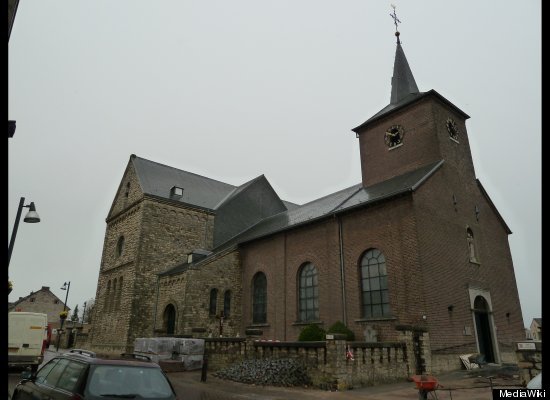 Ubachsberg's 
DeLeuf
 restaurant frames modern cuisine in a beautifully restored farmhouse to delightful effect.
15. Pont-du-Gard, France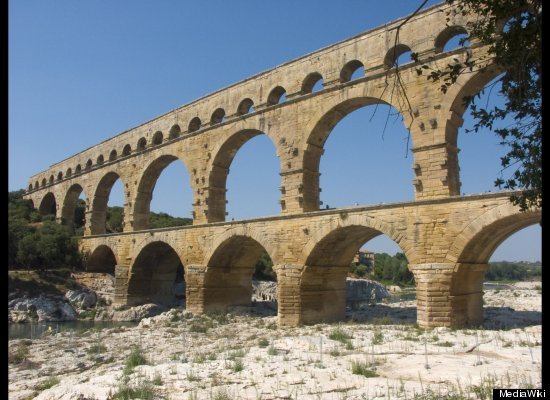 If you're visiting the famous Roman aqueduct Pont-du-Gard, you may as well "take a detour," in Michelin parlance, to two-starred restaurant 
Le Castellas
, on a hill overlooking the village.
16. Le Noirmont, Switzerland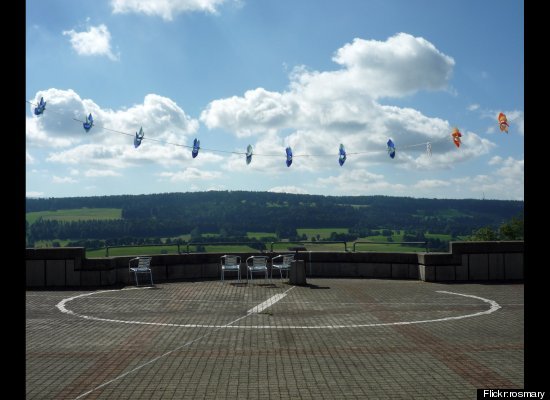 Le Noirmont is, in many ways, a typical Swiss town. What really makes it special, though, is 
Restaurant Georges Wenger
, where a dish of wild grouse for two costs 160 euros.
17. Saulieu, France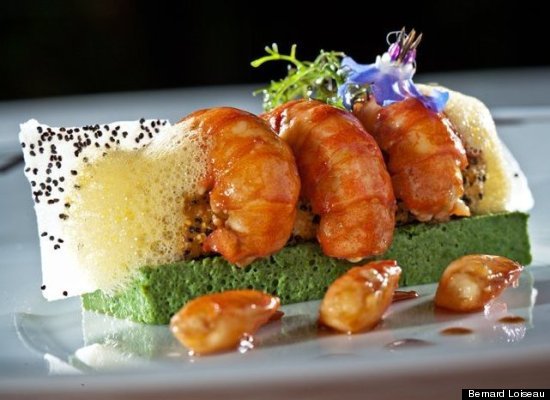 The culinary legacy of Saulieu, in central France, is luminous but tragic. Its unchallenged star is 
Le Maison Bernard Loiseau
, which has held three Michelin stars for years. But 
its founder and chef took his own life
 in 2003 amidst the stress of maintaining his high quality — a tragic example of the dangers of Michelin obsession.
18. Val D'Isere, France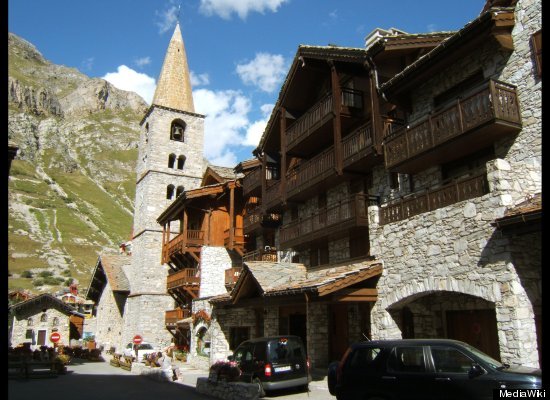 19. Vonnas, France
The main attraction in Vonnas, outside Lyon, is the legendary — but now somewhat faded – 
Georges Blanc
restaurant, one of the main incubators of the nouvelle cuisine movement in France.
20. Larrabetzu, Spain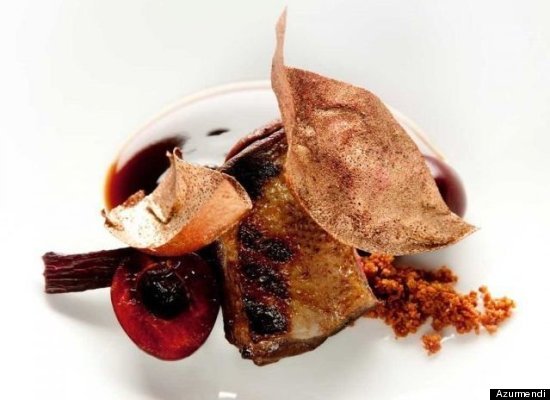 Larrabetzu, in the heart of the Basque country, is home to daring two-star restaurant 
Azurmendi
, helmed by young Eneko Atxa.
Source from Huffingtonpost.com